Posted by Bordtennis on 16. Jun 2021
OSI Bordtennis åpner opp for trening fra 13. september til 13. desember! Plan for høstsemesteret 2021: treningsøkt hver mandag 20:30-22:00.
Tidligere landslagstrener Jan Berner skal holde teknikktrening hver mandag fra og med 13. september!
Medlemskap og priser
Du kan gjerne prøvespille noen ganger for å se hvordan det er og om du liker deg her- før du behøver å melde deg inn og betale kontingent.
Alle OSI-medlemmer betaler et kontingent på 120,- per semester for studenter og 200,- for ikke-studenter. Prisen for fasiliteter i Bjølsenhallen er 450,- per semester for studenter og 750,- for ikke-studenter.
Meld deg inn her.
Regler og treningsøkter
Utstyr: Alle kan få låne racket av oss i starten, men det er morsommere å spille bordtennis med din egen racket som du kan kjøpe i klubben.
Hallen: Vi trener i Bjølsenhallen. Adresse: Moldegata 7.
Ta gjerne kontakt dersom du har spørsmål på e-post bordtennisosi@gmail.com. Bli med i vår gruppe OSI Bordtennis på facebook for mer informasjon.
Vennlig hilsen,
OSI Bordtennis
// ENGLISH //
Hi, everyone!
OSI Table tennis will open up in autumn 2021 (from the 13th of September to the 13th of December). Trainings will be held in Bjølsenhallen on Mondays at 20:30-22:00. Every Monday trainings will be held by the former Norwegian national coach Jan Berner. There will be an opportunity to train more than once a week for those who wish to do so.
Sign up and prices
Everyone is welcome to come and try playing with us for free the first times!
To join our club you must be a member of OSI (Oslo student sports association). When you sign up with us, you will automatically receive an invoice for OSI membership (120 NOK per semester for students and 200 NOK for non-students). The price for facilities, equipment and coaching in Bjølsenhallen is 450 NOK/per semester for students and 750 NOK/per semester for non-students.
Price per semester for students: 120 NOK + 450 NOK.

Price per semester for non-students: 200 NOK + 750 NOK.
Click here to go to the sign up page!
Rules and practises
The goal of our club is for everyone to have fun, no matter skill level or ambition. With that being said, there are a few things that must be in place.
Equipment: We have rackets and balls for everyone to borrow each practice. You can also buy your own racket in the club! Take good care of the rackets, e.g. don't throw or damage them, and don't take them home! All club rackets must be put back into our locker at Bjølsen.
Location: Trainings will be held in Bjølsenhallen. Address: Moldegata 7, Oslo.
Feel free to join OSI Bordtennis group on Facebook or contact us by e-mail bordtennisosi@gmail.com
All best,
OSI Table Tennis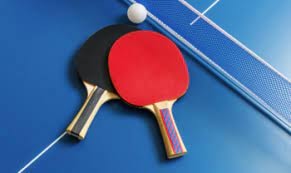 ---
Comments
Logg inn for å skrive en kommentar.